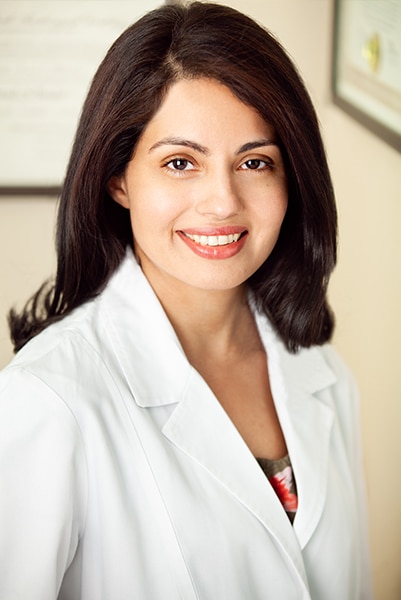 ---
I believe in treating everyone with kindness, compassion, and personalized care. I am passionate about helping you achieve optimal oral health. I decided to focus on periodontics in particular, due to the clear connection between "gum health" and overall "body health". Periodontal disease has been linked to many medical conditions such as cardiovascular disease and diabetes, just to name a few. These conditions all feedback on each, so having healthy gums is a helpful tool in maintaining your overall, systemic health as well.
I strongly believe that periodontal health is an essential foundation that must be established before any other dental work is done. By helping you achieve healthy gums, I feel that I'm not only improving the appearance of your smile but your overall health as well.
I live in Manhattan with my husband. I love the energy of the city and all of the culture it has to offer. In my free time, I enjoy exploring different parts of the city, traveling, reading, and painting.
Dr. Julie Pastagia is a Board Certified Periodontist and Implant specialist. She is a graduate of Stuyvesant High School and New York University, where she majored in Biological Anthropology. She attended Harvard School of Dental Medicine, where she graduated Magna Cum Laude. Dr. Pastagia did her specialty training at the University of Washington, one of the premier periodontal and implant programs in the Country obtaining a Masters Degree.
Dr. Pastagia practiced in the Boston area and as a partner in Lexington Periodontics and Implantology. She is excited to move back to her hometown of New York City and to be practicing in such a great office and with such a great staff.
---