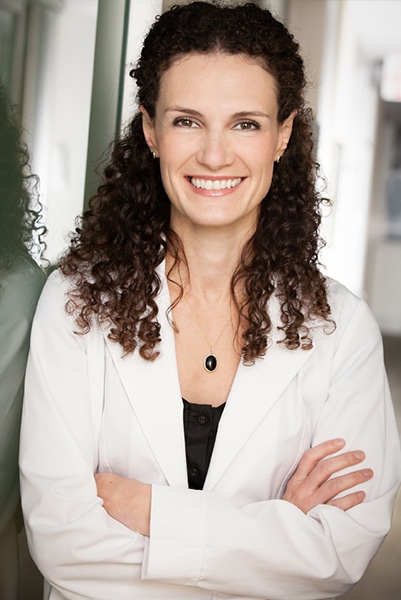 ---
Dr. Mulahu received her Bachelor of Arts in Cell Biology and Neuroscience from Rutgers University and continued her education receiving a Doctorate in Dental Medicine at University of Medicine and Dentistry-New Jersey Dental School. She completed a hospital residency at Jacobi Medical Center Albert Einstein College of Medicine with an emphasis in cosmetic dentistry and surgical procedures.
Dr. Mulahu met Dr. Verna during her residency and he has been her mentor ever since. They continue to collaborate and work closely together. Dr. Mulahu prides herself in her conservative philosophy and focuses on creating a relaxed atmosphere for her patients. Her professional career also includes teaching positions as a part-time faculty member at Columbia Dental School, and volunteering in community services such as Donated Dental Services.
Dr. Mulahu dedicates a significant amount of time to continuing education each year as she believes it is the way to maintain and improver her clinical excellence, and learn about the latest advancements. She is a member of the American Dental Association, New York County Dental Association, Academy of General Dentistry and Albanian American Medical Society.
Dr. Mulahu's passion is first and foremost dentistry, but she also enjoys reading, volleyball, skiing, and traveling with her dear husband, Luan.
---